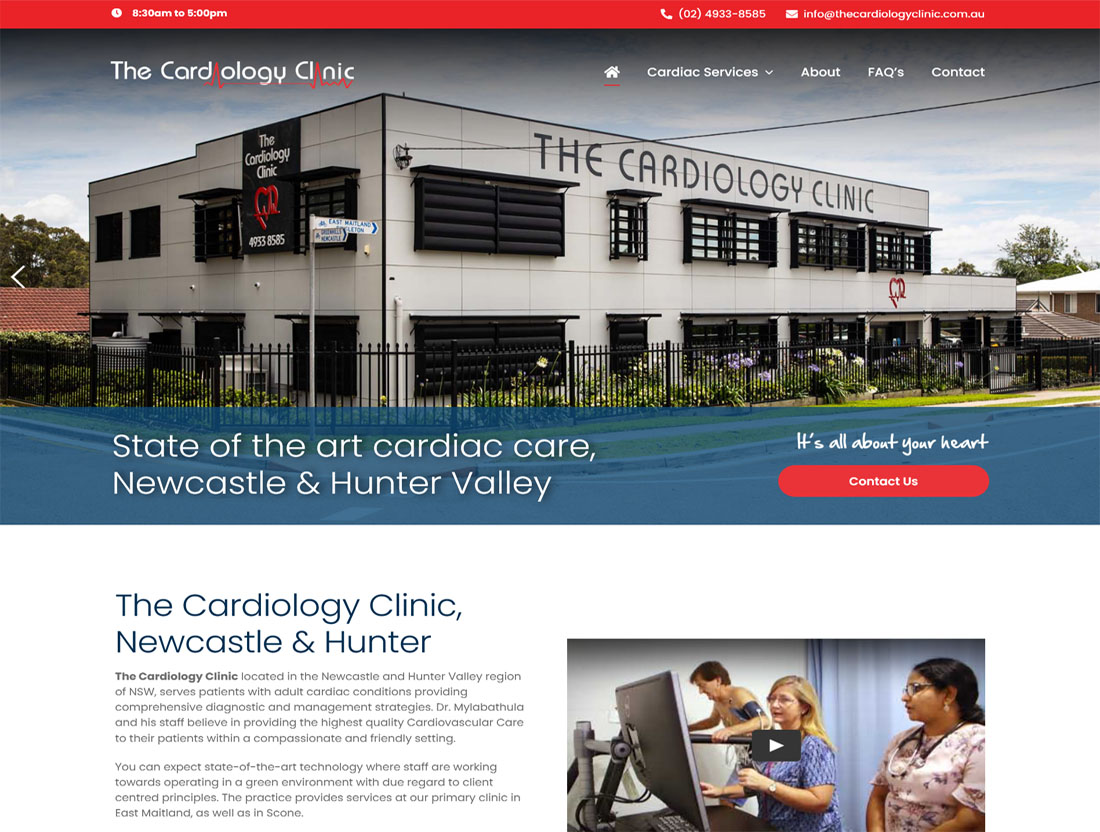 December 8, 2021
Websites for Health Practitioners
kurl web has designed and developed many websites for medical and health practitioners.
We are very pleased to have recently worked with leading Hunter Valley Cardiologist – The Cardiology Clinic.
This project involved site design and development, copy development, and photo and video shoots which come together to inform and enagage with The Clinic's patients.
You can check out the site here: https://thecardiologyclinic.com.au.
To find out more, about our websites for Health Practitioners, contact kurl.
Share this kurl post